Alain R. Comeau, CEO & CTO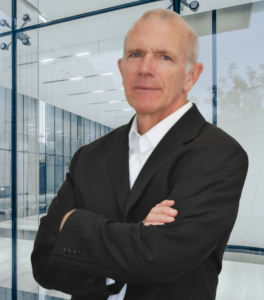 Alain was educated in semiconductor physics at Sherbrooke University in Quebec Canada. He joined Mitel Semiconductor (now Teledyne Dalsa) in Bromont, Quebec in 1988 first in yield engineering and then as a Senior Process Integration Scientist. He worked in various senior technical roles until 2002. At that time Alain founded SimpleChips Technology Inc. first setting base in Granby, Quebec where the company operated successfully. Finally in 2015 SimpleChips Technology Inc. began operation in Escondido California.
Alain combines semiconductor manufacturing and design expertise which allows him to bridge the gap between these two worlds all too often at odds with one another. Over 30 successful years of problem solving at all levels have made him an invaluable asset when addressing challenging problems. As an innovative problem solver, Alain has authored 8 patents and has solved numerous technical problems through the years. His career has seen him maintain high level technical and management roles within various organizations.
Technical Director IC Technologies at Microsemi Corporation in Carlsbad CA, responsible for solving process and yield problems across 7 fabs.
Manager Analogue Product Technology with Microsemi. Mostly responsible for surge protection production,  roadmap and new product introduction.
Senior Member of Technical Staff with EG/G (now Excelitas) in Vaudreuil-Dorion responsible for technical advances to the fabrication of silicon avalanche photodiodes
Senior Technical Advisor  Mitel Semiconductor in Järfälla, Sweden responsible for CMOS technology transfers to/from different Mitel plants and critical CMOS fab line problem resolution.
Alain holds the M.Sc. and B.S. degrees in Physic from the University of Sherbrooke (Quebec Canada) and has authored a variety of published papers and patents.
Visit Alain's profile on LinkedIn.
Stephen J. Swift, COO & CFO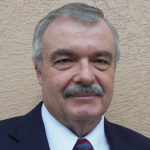 Stephen was educated in biomedical electronics at the University of New South Wales in Australia, and has a very strong background in medical device engineering, including ultra low-power integrated circuit design.
Stephen has a long record of bringing complex projects from concept to reality, within time and budget constraints.  He has over 40 years experience designing ultra-low power, mixed signal (analog and digital) CMOS integrated circuits (ICs), hybrid modules and circuit boards, primarily for medical device applications.  Stephen has developed compelling strategic plans with supporting product and technology roadmaps.  He is highly versed in the development, deployment and maintenance of world-class quality management systems for highly regulated industries such as implantable medical devices. Stephen's career highlights include:
Senior VP at Microsemi Corporation (formerly Zarlink Semiconductor), General Manager responsible for the medical products group in two design centers, its strategic plan and leading the group to develop innovative radio chips for a variety of medical applications;
Manager, ASIC Engineering at Mitel Semiconductor in San Diego CA; and
Various leadership and engineering roles at Telectronics Pty. Ltd. in Sydney Australia and Telectronics Inc. in Denver Colorado, designing implanted cardiac rhythm management devices and the integrated circuits they contain.
Stephen holds the BE degree from the University of New South Wales (Australia) and has authored a variety of published papers and patents.
Visit Stephen's profile on LinkedIn.