What we do:
SimpleChips is a fabless semiconductor and intellectual property supplier specializing in:
low barrier to entry Custom Integrated Circuits (ASICs);
low volume threshold for production deliveries;
high-voltage wafer process and integrated circuit design;
optoelectronic wafer process and integrated circuit design;
integrated circuit sensor design; and
ultra low-power CMOS wafer process and mixed-signal integrated circuit design.
Led by passionate high-tech entrepreneurs, we pride ourselves on developing and maintaining strong relationships with our network of clients and suppliers.  Our relentless innovation provides novel and compelling solutions for the toughest requirements.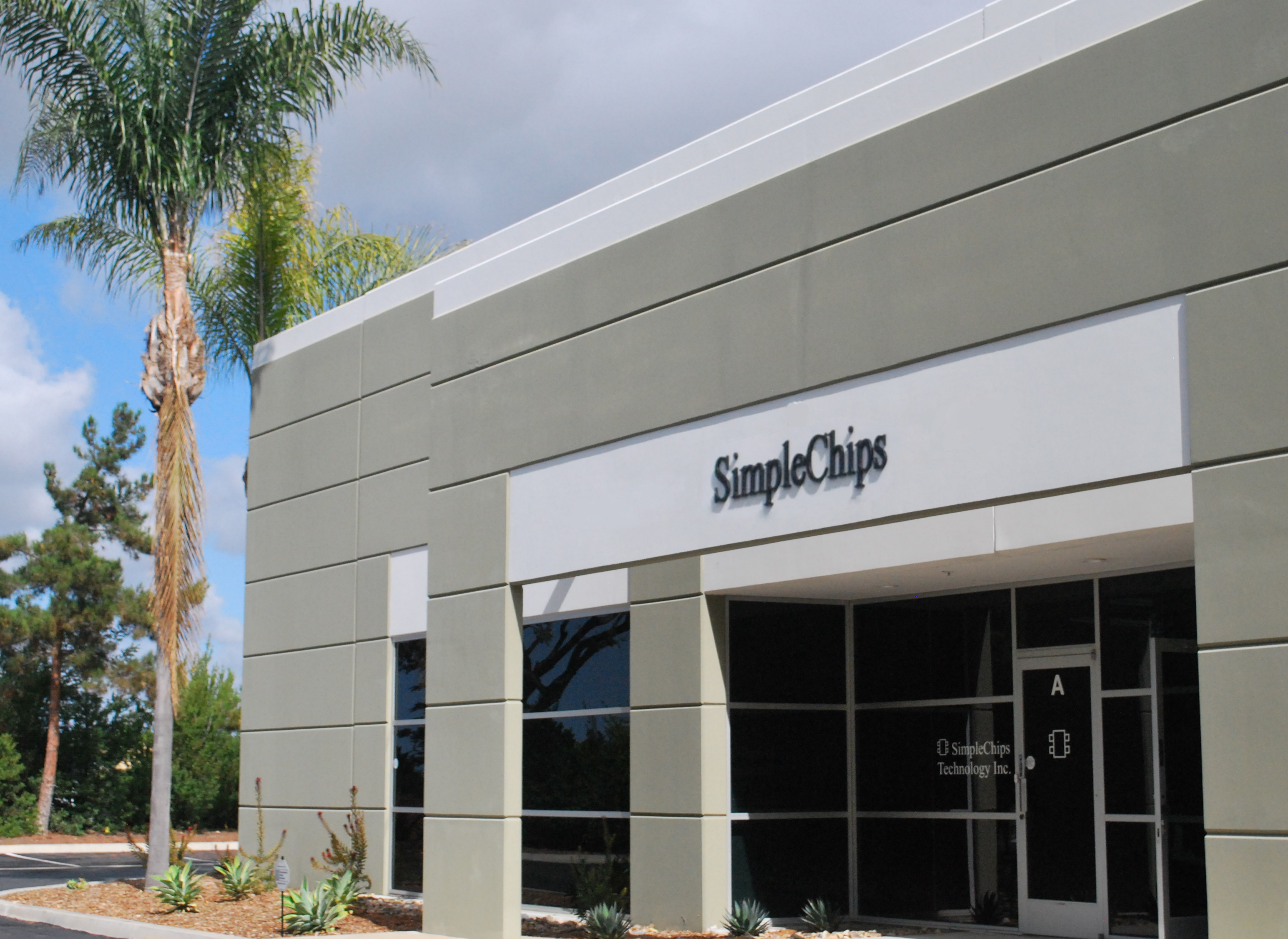 SimpleChips applies deep understanding of process and device physics, mixed-signal semiconductor integrated circuit design to help you achieve your product size, power and performance goals.  We would love to explore how SimpleChips can assist you.
Timeline:
2020: Carlsbad Facility. To support growth, SimpleChips moved into larger facility. 4200sqft located in Carlsbad which includes a Class 10000 production test floor, electronic laboratory, machine shop and office space.
2019: IGBT Driver launched to the market. The new IC is deployed in a life-sustaining medical implant product.
2018: First product to production. SimpleChips launched a Dual Channel Residual Circuit Breaker (RCBO) for industrial applications.
2016:  Developed 1200V-2000V design Capability. Using STD process from Pure-Play Foundry, SimpleChips has developed high voltage BiCMOS components enabling 1200V-2000V design capabilities.  
2015: Re-incorporated in California. SimpleChips is back in business, this time the focus is on developing its own family of semiconductor products with a focus on medical implants and Industrial applications while still developing the custom ASICs.
2011: Company put in dormant mode.  Founder accepted new role at a Semiconductor company in California.
2006: Developed Ultra-Low dark current Light Sensor. Used in application where sensors need to detect very low light levels under elevated temperature.
2004: Developed complete line of Light Sensors. Seven light sensors were developed for a large Semiconductor company.  These sensors mimics near human vision response and were deployed in many Automobiles and PCs to adjust display intensity.
2002 Founded. SimpleChips offering consulting and IP with focus on light sensors and Analog ICs.